Where we strive to ending poverty, promoting justice and restoring dignity. About Caritas South Sudan
Caritas South Sudan was formed in 2011 by the catholic Bishops under caritas internationalis Coordination Unit. The organisation was created in response to the worsening humanitarian crisis of the people of God and the collective duty and commitment of the church to alleviate suffering.
Based on the gospel values the catholic social teachings, Caritas South Sudan advocates for peace and reconciliation, figthing all forms of poverty and empowering people to live in dignity.
Caritas South Sudan areas of intervention
Institutional Development and Capacity Strengthening.
Livelihoods, Distribution of Seeds and Tools.
Non-Food Items and Shelter Materials.
Interactive Peace building Activities.
Emergency Food Assistance.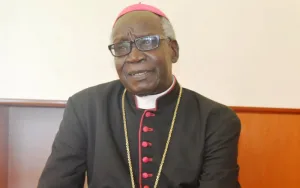 Caritas South Sudan in 2017 is celebrating its sixth anniversary as a national Caritas and as a last born to Caritas international. Caritas South Sudan
Read More »